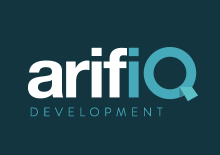 June 2nd, we welcomed a powerful enhancement to our technical department. Mats has spent 15 years working with software development at all stages. He comes from SAAB in Stockholm, where he developed the military communication system and advanced management system for "flight facilities", for helicopters and aircraft. 
Mats is 40 years old, has a broad expertise in system and also has experience of developing costing systems for the printing industry, making his profile suits us perfectly. The graphic skills and a high-level technical skills, a combination that is otherwise hard to find.
With Mats, we now have an even wider and more stable platform for skills development, support and operation of arifiQ. Mats will be together with our technical manager Stefan Karlsson will be responsible for the development of the new optional modules, many printers are asking for. In August, for example, a module for production and a module for billing will be launched.
https://arifiq.com/wp-content/uploads/2014/06/Nyheter.png
155
220
Peter
https://arifiq.com/wp-content/uploads/2014/09/arifiQ_logo.png
Peter
2014-06-14 10:57:57
2015-04-09 16:25:44
Senior System Architect to arifiQ